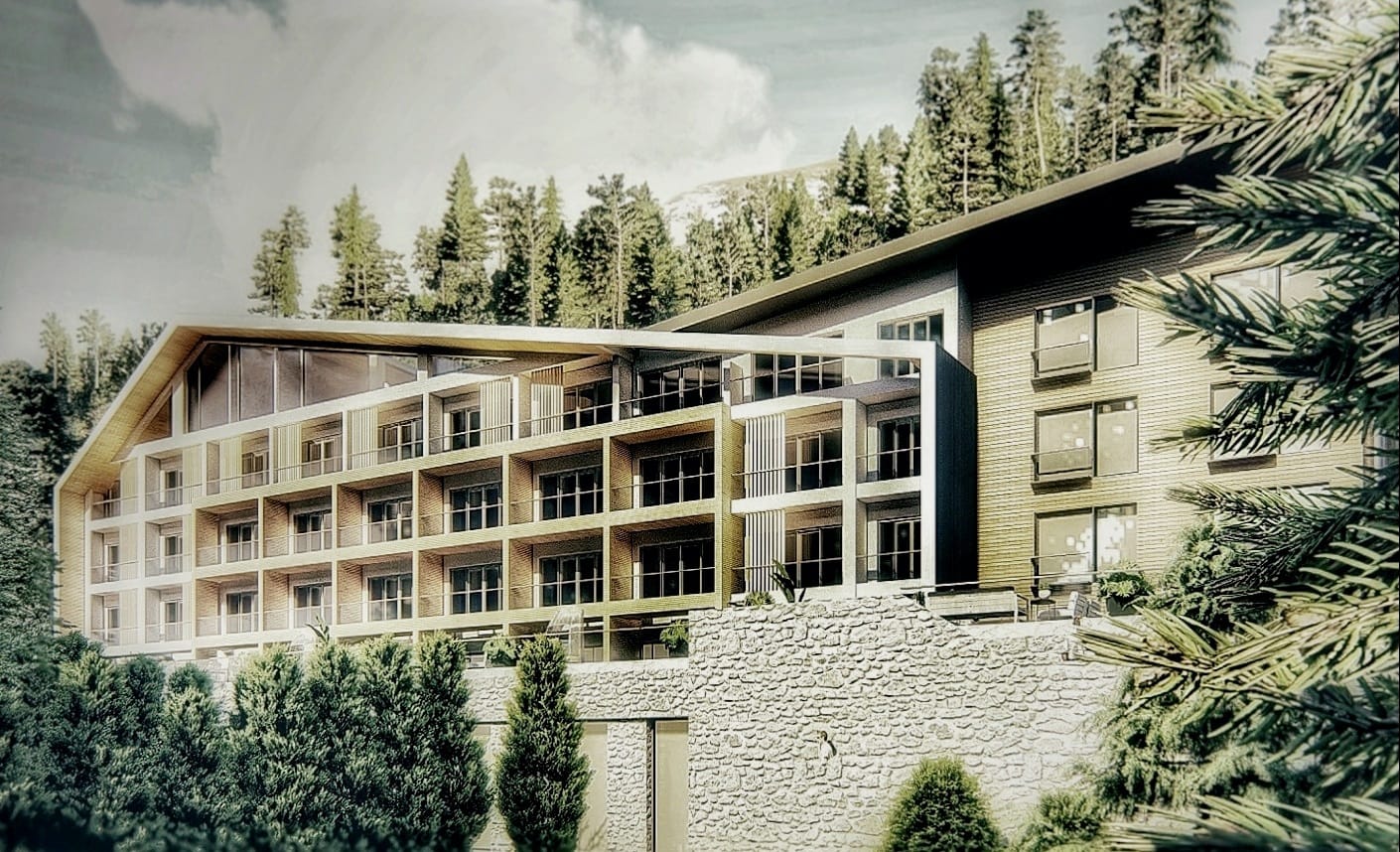 Innovation and Sustainability: A new Life for the former Pioneer's Camp in Dajt
The former Pioneer's Camp in Dajt, abandoned for years, is set to be transformed into an elite recreational area for visitors of all ages.
Abkons has developed for Dajti Ekspres the project of an innovative hotel designed with sustainability and respect for nature at its core, where every element has been crafted to minimize environmental impact.

In addition to the hotel and alpine-style cottages in harmony with the landscape of the iconic mountain, the children's camp will also stand out, in the premises of which the activities of a quality summer school can take place. The structures will be best connected to a series of well-designed urban promenades and parks, a green labyrinth, fountains, calm water surfaces, and open-air theater for a truly immersive experience.
Sports will not be missing, with basketball, tennis, table tennis, gym, and even an exclusive area for horse riding.