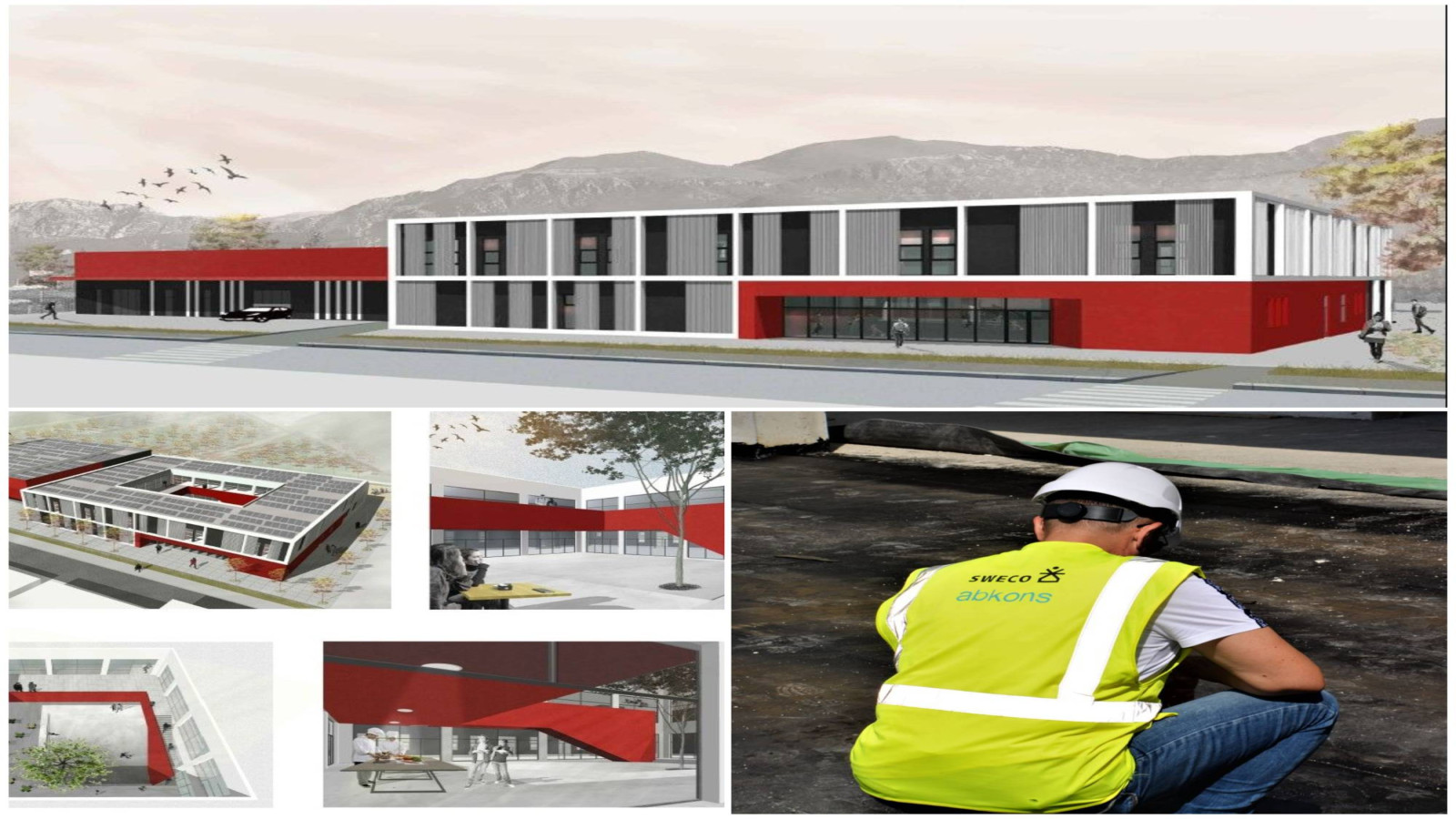 A modern Multifunctional Centre to boost Vocational Education in Kamza
At Abkons, we prioritize enhancing and empowering professional capabilities, particularly among the younger generations, to achieve our goal of creating a positive social impact through our projects.
For this reason, we are proud to supervise the development of a modern Multifunctional Centre (MFC) in Kamza Municipality, only 7 kilometres from Tirana.
This ongoing project, funded by KfW and with Sweco as team leader, envisage the construction of two buildings in close proximity to each other, will boost the capacities of more than 1800 students of the existing Vocational Education and Training School (VET), whose building are located in proximity to the project, improving the VE section but also the VT-section by enabling short-term courses for grown-ups, especially in the fields of Transport Services (TS), Social and Health Care (SHC) and Hotel and Tourism (HT).
Sustainability and energy efficiency are very important in Abkons vision, so also in this project choices of materials and techniques to be used for the implementation are very important.
Some of the features include:
– Materials and techniques outlined for energy efficient buildings
– Focus on energy efficiency with proper sealing and shading elements
– Potential for photovoltaic system and flexible roof finishing
– Energy efficiency systems and LED lights complement installations.